Passport photos in Ashburton
Known for its sense of community, public facilities, High Street shopping strip, and access to the city centre, Ashburton stands proud as one of the finer suburbs of Melbourne.
With the plethora of fantastic reasons to leave your home and explore Ashburton, why waste leaving your home for something as mundane as passport photos?
Why commute, wait in line, spend hours of your day wasting it away?
Book with EasyCarting and we send you convenience.
We send a professional to your door, at home or at work, and click, print, and deliver your passport photo.
Kid's passport? Infant passport? International passport?
There's no need to worry, our professionals cater for all passport photos, and will create and deliver your photos with minimal hassle in one quick session.
⭐⭐⭐⭐⭐
"What more can you ask for, good price & great service! Got 2 different countries' passport size photos done for a BABY within minutes. Highly recommended."
With EasyCarting, getting your passport photos is fast, affordable, convenient and incredibly easy!
Search All Locations
All you need to do to get your passport photo with EasyCarting is:
Take a minute to book passport photos online here. It takes less than 60 seconds.
Choose an address that's convenient for you, whether that's home or work - then choose your preferred time and date.
Our photographer will show up on your doorstep, quickly take your photo then print out physical copies on the spot - instantly. No waiting in lines or traffic required!
Passport photo pricing
With traditional passport photo methods, you're robbed of your time. At EasyCarting, our goal is to give you back control over your time without robbing you of your money.
Our printed photos start at just $19.45 for a printed set of four photos.
This includes delivery, which is free for a limited time, clicking the photo, ensuring it meets all requirements for any government or age, and printing it in high quality.
For this price you will also receive a digital copy of the delivered photo.
Value packages are also available:
1 Set: $19.45
2 Sets: $29.45
3 Sets: $39.45
4 Sets: $44.45
We can also arrange printing and delivering for digital passport photos you already possess, this can be detailed in our booking form.
Book Now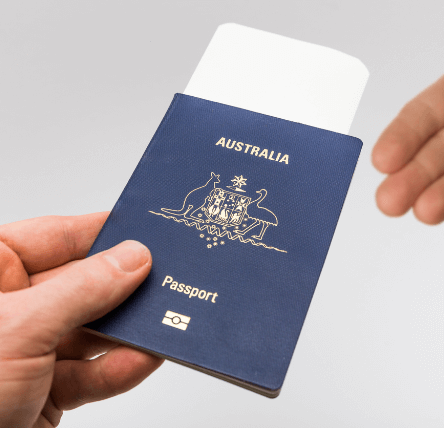 Find passport photos near me
Trying to find passport photos near you in Ashburton? Stop searching and let EasyCarting deliver yours right to your front door.
We also offer passport photo services to most suburbs of Melbourne with no extra charge. That includes the suburbs surrounding Ashburton as well as hundreds more, such as:
Our service is quick and convenient with competitive rates – covering a wide range of locations across Melbourne.
Book passport photo delivery through Melbourne and surrounding suburbs today.