Passport photos in Canterbury
Known for its charm, history, opulence, and style, Canterbury offers some of Melbourne's most impressive places to live and work.
Indeed, with this style no convenience is spared…
Except passport photos.
Notoriously difficult to acquire in all suburbs across Melbourne, the story is no different in Canterbury.
Passport photos often waste hours across your day, with the added stress of uncertainty and the challenge of first finding the right place to go.
This is only compounded for those with kids or newborns who require passport photos for their little ones – and especially for those looking for international passport photos.
Indeed, the traditional method of leaving your home leaves too much stress.
Stress we alleviate, with our Australian first mobile passport delivery service.
No longer must you leave your home – an EasyCarting professional will come to you, click your photo, and print it all in one stop.
Our professionals are trained to meet any requirement and cater for any passport photo, so you can rest easy knowing you're in safe hands.
Simply book now through our 30 second booking form, and forget about everything else! Our professional will arrive on the day prepared, so you don't have to think about passport photos ever again.
With EasyCarting, getting your passport photos is fast, affordable, convenient and incredibly easy!
Search All Locations
All you need to do to get your passport photo with EasyCarting is:
Take a minute to book passport photos online here. It takes less than 60 seconds.
Choose an address that's convenient for you, whether that's home or work - then choose your preferred time and date.
Our photographer will show up on your doorstep, quickly take your photo then print out physical copies on the spot - instantly. No waiting in lines or traffic required!
Passport photo pricing
Prices begin at $19.45 with delivery completely free. We believe convenience shouldn't cost the bank, so our prices are set at a competitive market rate, with package deals available for multiple sets or people.
Each set includes four printed passport photos:
1 Set: $19.45
2 Sets: $29.45
3 Sets: $39.45
4 Sets: $44.45
No other costs are involved, simply pay for the sets you require, and receive them at the end of your booking.
If you require prints for an already existing passport photo, and you have a digital copy, see our booking page to have this arranged.
Book Now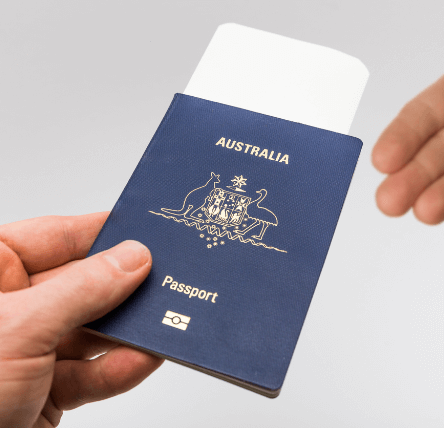 Find passport photos near me
Trying to find passport photos near you in Canterbury? Stop searching and let EasyCarting deliver yours right to your front door.
We also offer passport photo services to most of inner, middle and westerns suburbs of Melbourne with no extra charge. That includes the suburbs surrounding Canterbury as well as hundreds more, such as:
Our service is quick and convenient with competitive rates – covering a wide range of locations throughout Melbourne so you can always find passport photos near you without a hassle.
Book passport photo delivery across Melbourne, Canterbury, and surrounding suburbs today.