Passport photos in Maidstone
Maidstone is one of Melbourne's rising stars, and with its proximity to the CBD, access to public transport, and other incredible facilities, it is now one of Melbourne's most desirable suburbs.
What isn't desirable is having to get your passport photos.
Once a time-consuming, difficult process involving long wait times, inconvenience, and uncertainty – getting your passport photo now is as easy as one, two, three:
Book through our 30 second online form.
An EasyCarting professional comes to you at your desired time and location (home or work or anywhere else)
Our professional clicks your photo to match any specification and prints it all at once.
There's no need to worry if you require a baby, child, or international passport photo either, our professionals are trained to meet any government requirement.
Even book for your whole family, or anyone else in your house requiring updated photos and we'll cater as such.
With EasyCarting, getting your passport photos is fast, affordable, convenient and incredibly easy!
Search All Locations
All you need to do to get your passport photo with EasyCarting is:
Take a minute to book passport photos online here. It takes less than 60 seconds.
Choose an address that's convenient for you, whether that's home or work - then choose your preferred time and date.
Our photographer will show up on your doorstep, quickly take your photo then print out physical copies on the spot - instantly. No waiting in lines or traffic required!
Passport photo pricing
With this convenience, there's still no need to worry about price. Beginning at $19.45 for four high fidelity printed photos, our prices are set at a competitive market rate, and include free delivery, and value deals for multiple sets:
1 Set: $19.45
2 Sets: $29.45
3 Sets: $39.45
4 Sets: $44.45
Free delivery is for a limited time only, so book now to capture this deal.
If you already own a digital passport photo and require physical sets, we can print these on demand and deliver them to your location – refer to our booking page for further information.
Book Now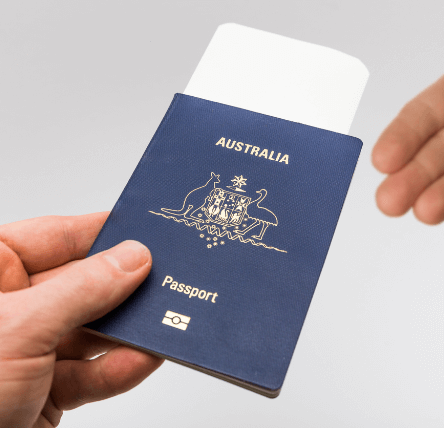 Find passport photos near me
Trying to find passport photos near you in Maidstone? Stop searching and let EasyCarting deliver yours right to your front door.
We also offer passport photo services to most suburbs across Melbourne with no extra charge. That includes the suburbs surrounding Maidstone as well as hundreds more, such as:
Our service is quick and convenient with competitive rates – covering a wide range of locations throughout Melbourne, ensuring you don't have to ask the question, "where do I find passport photos near me?" ever again.
Book passport photo delivery in Melbourne, Maidstone, and surrounding suburbs today.