Passport photos in Box Hill North
Box Hill North is one of Melbourne's busiest, most beautiful suburbs. This makes it a great place to live, work and play but it also means running errands like getting passport photos taken can take longer than expected.

To get your passport photo, you might need to sit in traffic or wait in line. You could lose over an hour out of your day when you could be working or relaxing – but luckily, you don't need to any more, thanks to EasyCarting.

EasyCarting is a local Australian business that makes getting passport photos in Box Hill North, and passport photos in Melbourne, as easy as possible by taking and delivering to your door.
With EasyCarting, getting your passport photos is fast, affordable, convenient and incredibly easy!
Search All Locations
All you need to do to get your passport photo with EasyCarting is:
Take a minute to book passport photos online here. It takes less than 60 seconds.
Choose an address that's convenient for you, whether that's home or work - then choose your preferred time and date.
Our photographer will show up on your doorstep, quickly take your photo then print out physical copies on the spot - instantly. No waiting in lines or traffic required!
Passport photo pricing
Even with EasyCarting's unmatched speed and convenience, there is no need to worry about cost. EasyCarting's delivery comes courtesy of us, and we charge the price you'd be familiar with for your photos. With four photos per set, and package deals available, you can get your passport photos for as low as $19.45:

1 Set: $19.45

2 Sets: $29.45

3 Sets: $39.45

4 Sets: $44.45

But be quick, EasyCarting's delivery is free for a limited time only.

EasyCarting takes photos for any country, catering for any document or application. We meet all government and official requirements to ensure your photo goes through smoothly with your application, including for any foreign passport photo.

We will also cater for children and infants, ensuring you can stay happy knowing you don't have to drag the kids out of the house for a passport photo.
Book Now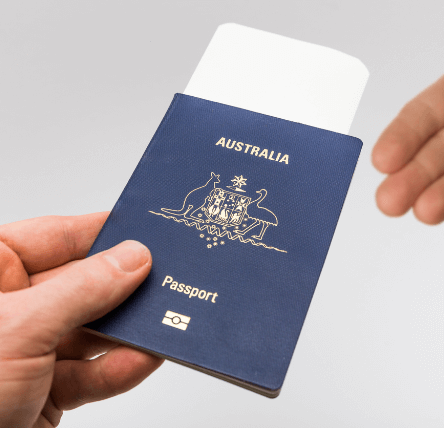 Find passport photos near me
Trying to find passport photos near you in Box Hill North? Stop searching and let EasyCarting deliver yours right to your front door.
We also offer passport photo services to most suburbs of Melbourne with no extra charge. That includes the suburbs surrounding Box Hill North as well as hundreds more, such as:
Our service is quick and convenient with competitive rates – covering a wide range of locations throughout Melbourne so you can find passport photos near you with ease.
Book passport photo delivery in Melbourne, Box Hill North, and surrounding suburbs today.