Passport photos in Carlton
Carlton is an incredible melting pot of culture and activity, with some of the finest places to eat and entertain yourself in the world, thus making Carlton a spectacular place to call home. None of this, however, guarantees ease when getting passport photos near you. Just like any other suburb, the old way of having to leave your home, travel, queue, and then wait for prints is a pain no one should have to face.
Luckily, there's a new way to get your passport photos – EasyCarting home delivery. EasyCarting sends a professional to your home or workplace in Carlton, and hundreds of other suburbs in and around Melbourne, to click, print, and deliver your perfect photos on the spot.
Having been founded in Carlton in 2020, EasyCarting is proud to call Carlton home, and we understand the difficulties of getting a passport photo taken the traditional way here, especially for international or child/infant passport photos. Hence why we value the convenience of home delivered passport photos and pioneered this service to be the first of its kind in Australia.
Book your place now and take back control of your time.
With EasyCarting, getting your passport photos is fast, affordable, convenient and incredibly easy!
Search All Locations
All you need to do to get your passport photo with EasyCarting is:
Take a minute to book passport photos online here. It takes less than 60 seconds.
Choose an address that's convenient for you, whether that's home or work - then choose your preferred time and date.
Our photographer will show up on your doorstep, quickly take your photo then print out physical copies on the spot - instantly. No waiting in lines or traffic required!
Passport photo pricing
EasyCarting charges competitive prices with added convenience. Our delivery service comes at no extra cost, and our passport photos start at $19.45 for a set of four photos. Free delivery is for a limited time only, so get in quick to secure our best deal yet.
Value packages are also available for multiple sets and photos:
1 Set: $19.45
2 Sets: $29.45
3 Sets: $39.45
4 Sets: $44.45
If you already have a digital passport photo on hand and require printing, let us know through our booking form and we will print and deliver these at the same prices as above.
Book Now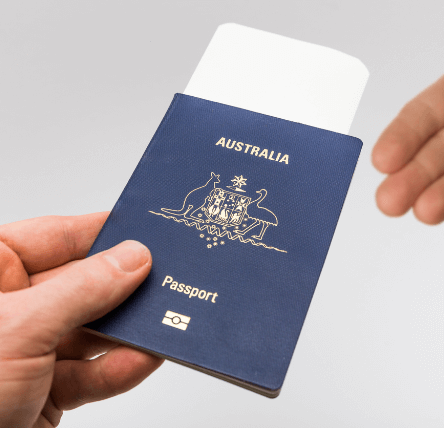 Find passport photos near me
Trying to find passport photos near you in Carlton? Stop searching and let EasyCarting deliver yours right to your front door.
We also offer passport photo services to most inner, middle and westerns suburbs of Melbourne with no extra charge. That includes the suburbs surrounding Carlton as well as hundreds more, such as:
Our service is quick and convenient with competitive rates – covering a wide range of locations throughout Melbourne, so you can always find passport photos near you with convenience.
Book passport photo delivery in Melbourne, Carlton, and surrounding suburbs today.