Passport photos in Doncaster East
EasyCarting is now delivering passport photos to Doncaster East. EasyCarting is a mobile passport photo delivery service based in Melbourne designed to take the hassle out of getting your passport photos. Doncaster East is one of Melbourne's finest suburbs. Fantastic facilities, a lively community, and beautiful scenery, Doncaster East is a spectacular place to live and work. However, try getting a passport photo in Doncaster East and you'll find a vert different story…

Luckily, with EasyCarting, gone are the days of having to find the right place, leave your home, battle commuters, and line up in a tiring queue, potentially wasting hours of your day.

With EasyCarting's passport photo delivery service, you'll get a professional to your door to take your photo in the comfort of your own home and print it on the spot. We cater for any country's passport specifications, as well as child/infant passport photos, allowing you increased flexibility and the power to take back control of your life.
With EasyCarting, getting your passport photos is fast, affordable, convenient and incredibly easy!
Search All Locations
All you need to do to get your passport photo with EasyCarting is:
Take a minute to book passport photos online here. It takes less than 60 seconds.
Choose an address that's convenient for you, whether that's home or work - then choose your preferred time and date.
Our photographer will show up on your doorstep, quickly take your photo then print out physical copies on the spot - instantly. No waiting in lines or traffic required!
Passport photo pricing
Not only do we offer unmatched convenience, but we offer value to back it up.

Our prices start at $19.45 for a full set of four printed passport photos, and absolutely no charge for delivery across Footscray and any area we service. Free delivery is here for a limited time only, so make the most of our best deal yet by booking your time now.

EasyCarting value packages (four photos per set):

1 Set: $19.45

2 Sets: $29.45

3 Sets: $39.45

4 Sets: $44.45

Require prints for an already existing passport pic? Let us know through our booking form and we can deliver these to you as well.
Book Now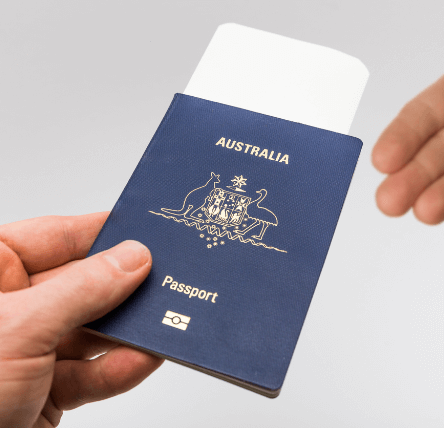 Find passport photos near me
Trying to find passport photos near you in Doncaster East? Stop searching and let EasyCarting deliver yours right to your front door.
We also offer passport photo services to most suburbs of Melbourne with no extra charge, including suburbs surrounding Doncaster East and hundreds more, such as:
Our service is quick and convenient with competitive rates – covering a wide range of locations throughout Melbourne so you can find passport photos near you with ease.
Book passport photo delivery in Melbourne, Doncaster East, and surrounding suburbs today.