Passport photos in Lower Plenty
Regarded as one of Melbourne's trendiest suburbs, Lower Plenty sports an incredible array of bars, restaurants, cafes, and live music venues, that make it one of the best spots in the city to live and work.

As with all suburbs, it does fall prey to an inconvenient system for getting passport photos, requiring you to leave home and venture on a journey to find a place to get them taken, to queue in line, to commute through the traffic of Lower Plenty, and then to repeat the whole process every time you or your family need a simple photo.

EasyCarting replaces all of this with our mobile passport photo service. Whether you're at home, at work, or anywhere you would like, we'll send one of our professionals to click and print your perfect passport photos in one easy session.

Just book through our quick thirty second booking form and rest easy, knowing that our professionals will cater for any passport/ID photo and need, including baby/infant passports, and international passports.
With EasyCarting, getting your passport photos is fast, affordable, convenient and incredibly easy!
Search All Locations
All you need to do to get your passport photo with EasyCarting is:
Take a minute to book passport photos online here. It takes less than 60 seconds.
Choose an address that's convenient for you, whether that's home or work - then choose your preferred time and date.
Our photographer will show up on your doorstep, quickly take your photo then print out physical copies on the spot - instantly. No waiting in lines or traffic required!
Passport photo pricing
Delivery is free on all passport/ID photos in Lower Plenty, as well as all suburbs serviced in and around Melbourne, so there is no need to sacrifice price to deliver ease and a peace of mind when getting your passport photos taken.

This offer is for a limited time, so snap up our competitive prices by booking now to secure your position. Our prices start at $19.45 for a set of four photos, with discounts available when you book multiple sets. This allows you the flexibility to book passport photos for your entire family, or multiple sets for one person for future use:

1 Set: $19.45

2 Sets: $29.45

3 Sets: $39.45

4 Sets: $44.45

We also print and deliver passport photos where you have a digital copy already on hand, simply let us know through our booking form and we'll deliver the required amount of photos at a time convenient to you.
Book Now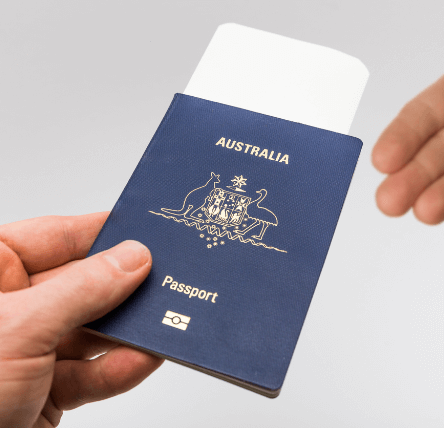 Find passport photos near me
Trying to find passport photos near you in Lower Plenty? Stop searching and let EasyCarting deliver yours right to your front door.
We also offer passport photo services to most suburbs of Melbourne with no extra charge, including suburbs surrounding Lower Plenty as well as hundreds more, such as:
Our service is quick and convenient with competitive rates – covering a wide range of locations throughout Melbourne so you can find passport photos near you with ease.
Book passport photo delivery in Melbourne, Lower Plenty, and surrounding suburbs today.