Passport photos in North Melbourne
EasyCarting is now delivering passport photos to North Melbourne with our mobile passport service! Being one of Melbourne's most perfectly situated suburbs, as well as one of its first, North Melbourne is a prime part of the city to live in.
Unfortunately, as in all suburbs, getting your passport photo is still an endless and time-consuming pain. Engulfing valuable hours of your day that could be spent with your family, or relaxing, or even working, passport photos just haven't been updated with the times.
Luckily, there's no longer the need to leave your home for passport photos. Now with EasyCarting mobile passport service, you can sit back and relax as one of our professionals comes to you to click, print, and hand you your perfect photos on the spot, wherever you'd like.
We are a local Melbourne-based business founded on the principle that such errands should not take so much of your time away from you. We value professionalism and convenience, and service all passport/ID photo types, including baby/infant and all international passports.
With EasyCarting, getting your passport photos is fast, affordable, convenient and incredibly easy!
Search All Locations
All you need to do to get your passport photo with EasyCarting is:
Take a minute to book passport photos online here. It takes less than 60 seconds.
Choose an address that's convenient for you, whether that's home or work - then choose your preferred time and date.
Our photographer will show up on your doorstep, quickly take your photo then print out physical copies on the spot - instantly. No waiting in lines or traffic required!
Passport photo pricing
The best part is, EasyCarting's mobile passport delivery service comes with free delivery and market competitive prices, so you don't have to sacrifice your wallet for convenience. Delivery is free for a limited time only, so book a time for one of our professionals to come to you now to make the most of this opportunity. All our photos meet the necessary government requirements for any country you would like, including baby/infant passport photos.
Our prices start as low as $19.45 for a set of four high quality prints, with value packages available for additional sets:
1 Set: $19.45
2 Sets: $29.45
3 Sets: $39.45
4 Sets: $44.45
If you require printing for an existing passport photo, this option is also available through our booking page.
Book Now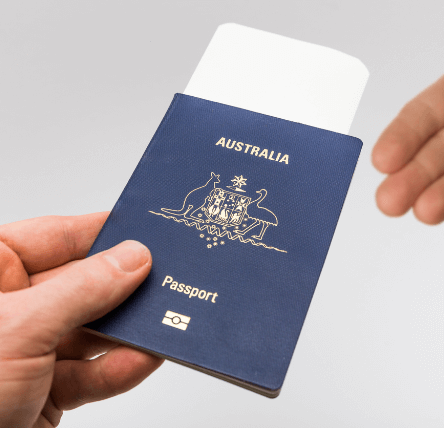 Find passport photos near me
Trying to find passport photos near you in North Melbourne? Stop searching and let EasyCarting deliver yours right to your front door.
We also offer passport photo services to suburbs across Melbourne with no extra charge. That includes the suburbs surrounding North Melbourne as well as hundreds more, such as:
Our service is quick and convenient with competitive rates – covering a wide range of locations throughout Melbourne, ensuring you never have to ask, "how do I get passport photos near me?" again.
Book passport photo delivery in Melbourne, North Melbourne, and surrounding suburbs today.