Passport photos in Templestowe
Home to some of the finest facilities in the nation, and with great access to the city, Templestowe is an incredibly special suburb of Melbourne.

Still, as with all suburbs, it falls victim to an antiquated method of getting photos for your passport/ID.

We decided to fix this, and did so by removing the hassle of having to leave your home for a simple passport photo.

Book with EasyCarting, and one of our professionals will come to you, wherever and whenever you would like, with all the necessary equipment to click, print, and deliver you your perfect photos in one simple session.

Based in Melbourne, we know all too well the difficulties of getting passport photos, especially for parents with infants or babies, and especially for anyone with an international passport.

EasyCarting caters for all, meeting any requirement necessary for your perfect pics.
With EasyCarting, getting your passport photos is fast, affordable, convenient and incredibly easy!
Search All Locations
All you need to do to get your passport photo with EasyCarting is:
Take a minute to book passport photos online here. It takes less than 60 seconds.
Choose an address that's convenient for you, whether that's home or work - then choose your preferred time and date.
Our photographer will show up on your doorstep, quickly take your photo then print out physical copies on the spot - instantly. No waiting in lines or traffic required!
Passport photo pricing
With this convenience, there's still no need to worry about price. Beginning at $19.45 for four high fidelity printed photos, our prices are set at a competitive market rate, and include free delivery, and value deals for multiple sets:

1 Set: $19.45

2 Sets: $29.45

3 Sets: $39.45

4 Sets: $44.45

Free delivery is for a limited time only, so book now to capture this deal.

If you already own a digital passport photo and require physical sets, we can print these on demand and deliver them to your location – refer to our booking page for further information.
Book Now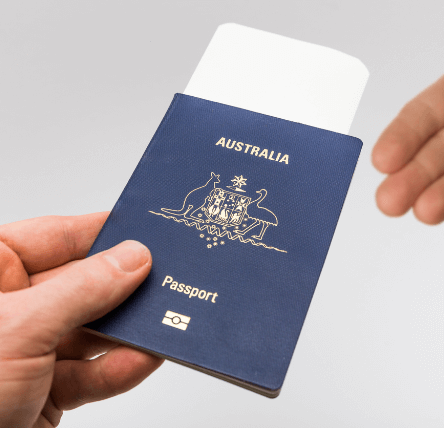 Find passport photos near me
Trying to find passport photos near you in Templestowe? Stop searching and let EasyCarting deliver yours right to your front door.
We also offer passport photo services to most suburbs across Melbourne with no extra charge, including:
Our service is quick and convenient with competitive rates – covering a wide range of locations throughout Melbourne so you can find passport photos near you with ease.
Book passport photo delivery in Melbourne, Templestowe, and surrounding suburbs today.