Passport photos in Wheelers Hill
Wheelers Hill is a lively suburb in Melbourne's east, with fantastic facilities and a strong sense of community between those who call it home. Still, Wheelers Hill is a busy place, and the time traditionally spent going out to take and collect passport photos is a pain to face for anyone. This time could be far better spent working or relaxing at home, especially if you need photos for your kids in a busy family.

No longer must this issue be faced – EasyCarting is now servicing Wheelers Hill to bring the convenience of home delivered passport photos to you. EasyCarting is a Melbourne based business dedicated to removing the difficulties from getting your passport photos taken. With our simple and easy system, just book online and we'll send one of our trained professionals to you in Wheelers Hill to click your photo and print it on the spot. No more waiting, whether you're at work or at home, EasyCarting will come to you.

We also service infant and child passport photos, and photos from any country. Our professionals meet all government specifications for your application to ensure everything goes smoothly for you.
With EasyCarting, getting your passport photos is fast, affordable, convenient and incredibly easy!
Search All Locations
All you need to do to get your passport photo with EasyCarting is:
Take a minute to book passport photos online here. It takes less than 60 seconds.
Choose an address that's convenient for you, whether that's home or work - then choose your preferred time and date.
Our photographer will show up on your doorstep, quickly take your photo then print out physical copies on the spot - instantly. No waiting in lines or traffic required!
Passport photo pricing
At just $19.45 for a single set of four photos, as well as free delivery on all bookings in Wheelers Hill and through Melbourne, you can have your passport photos without having to sacrifice price for convenience. Delivery is free for a limited time, so book now before this offer runs out. We also offer discounts for additional sets, perfect for yourself or to have multiple passport photos taken for your family or roommates:

1 Set: $19.45

2 Sets: $29.45

3 Sets: $39.45

4 Sets: $44.45

If you require printed copies of a digital passport photo you already have, just let us know through our booking form and we can cater to this also.
Book Now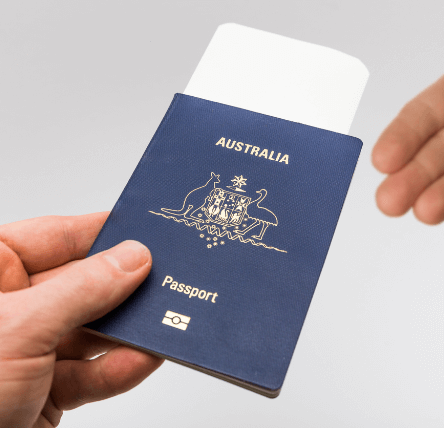 Find passport photos near me
Trying to find passport photos near you in Wheelers Hill? Stop searching and let EasyCarting deliver yours right to your front door.
We also offer passport photo services to most suburbs of Melbourne with no extra charge. That includes the suburbs surrounding Wheelers Hill as well as hundreds more, such as:
Our service is quick and convenient with competitive rates – covering a wide range of locations throughout Melbourne so you can find passport photos near you with ease.
Book passport photo delivery in Melbourne, Wheelers Hill, and surrounding suburbs today.